Have you ever wondered about the air quality in your own home and how much it affects your health? Mold, dust, cigarette smoke, and more, they can all be found in many homes, including yours, and if not taken care of, can seriously damage your health as well as your space.
This is why home air health is not something to be taken for granted and why everyone needs a solution to improve it. That solution is the Coway AP-1512HHS air purifier. This air purifier is made only from the best materials to make it durable and increase its performance.
Keep on reading to learn more about this nifty device, its pros and cons, what reviewers have to say about it, and where you can purchase it.
Coway Airmega AP-1512HHS Air Purifier Overview
Coway is a brand that day by day is improving in research and innovative developments to make life easier. They believe that each element used in their products needs to be researched and examined before finally including them into their handy devices. They pay attention to the smallest of details only to ensure the maximum performance and efficiency of their products and, in turn, guarantee to turn your home into a health sanctuary.
I give my full recommendation for the Coway Airmega AP1512HHS air purifier. I believe that in this day and age, considering all the factors that contribute to polluting the air, inventions and devices like these are the ones we all need to turn to in order to improve the air health in our homes.
This air purifier is not only effective, but it is easy to use. With its own app and smart features, the Coway AP-1512HHS revolutionized the way people see air purifiers and the importance of air quality. 
Coway Airmega AP-1512HHS Air Purifier: Key Features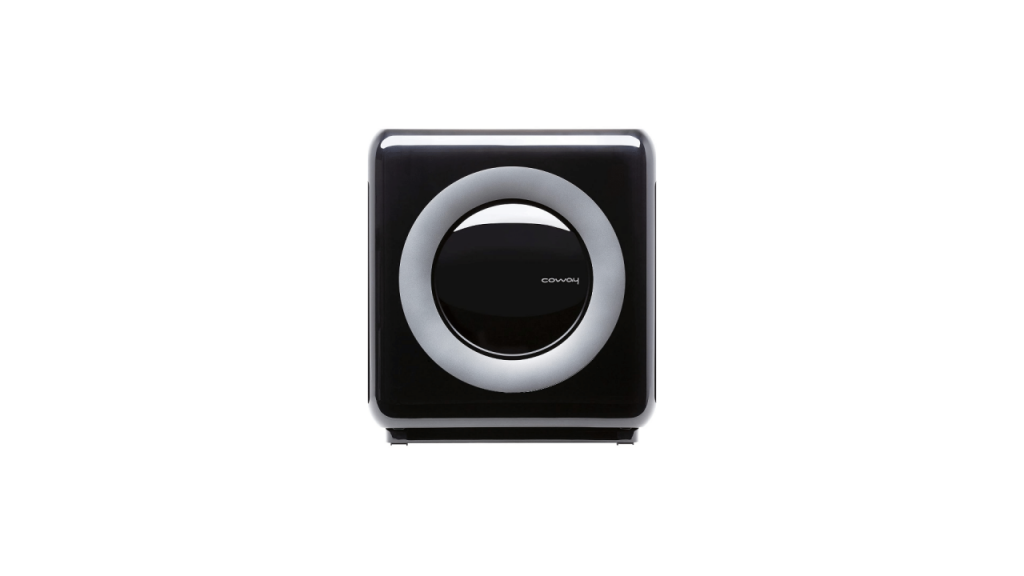 The Coway AP-1512HHS air purifier was made with elements and features to increase home air health. The Coway AP-1512HHS manufacturers' number one priority was the device's efficiency: the performance of the air purifier, how easy it is to use, and the smart features added to make it even more convenient.
The Coway Airmega AP-1512HHS air purifier offers a variety of features, all of which contribute to making the device a crucial home appliance. The two filters used for the air purifier increase the quality of the air by collecting particles of different sizes from different sources and clearing out the air.
In addition to the traditional buttons and features, the Coway AP-1512HHS also comes with its own app, which you can download on your phone by scanning the barcode and use it to control the device from your phone. Features such as the fan speed or the mode it is set on can be controlled from the comfort of your smartphone.
Design and size
This air purifier is energy efficient with its three manual fan speeds and the auto mode. The auto mode will automatically adjust the fan speed based on indoor air quality. If no pollution is detected in the next 30 minutes, the fan will stop automatically and save energy by entering eco mode. The air purifier is 9.6 x 16.8 x 18.3 inches, has a rounded design, and has a handle that helps you pick it up and move it to wherever you want.
Air filters
Coway AP-1512HHS has two filters: the pre-filter and the max2 filter. The pre-filter is made of mesh and acts as the first defense against air particles such as dust, debris, hair, etc. The max2 filter is made of two filters: the first one is made of a honeycomb activated carbon, and the second is a high-efficiency particulate air filter. These filters combined can catch small particles such as mold, fine dust, pollen, cigarette smoke, etc.
Smart features
This air purifier is made easier to use with its smart features designed to make the appliance even more efficient. The Coway AP-1512HHS comes equipped with a Coway IoCare app, which allows you to identify the air purifier by scanning the barcode. With this app, you can access the air purifier from your phone—you can turn it on and off, adjust the fan speed, set it to "eco mode", turn the air quality indicator on and off, or set a sleep timer.
Buttons and indicators
This device also comes with its own helpful buttons and indicators to turn it on and off, adjust the fan speed, adjust the "eco" settings, the wi-fi toggle, and the filter button; the latter lights up when you need to replace the air filters or clean them. The fan favorite is the big light, which indicates whether the air quality in the area is good or bad. The blue light indicates good quality, the dark purple light indicates unhealthy air quality, and the red light indicates very unhealthy air quality. You can also choose to turn off this light if you wish.
Performance
The Coway AP-1512HHS can cover a space of up to 325 sq. ft. Its filters reduce up to 99.97% of air particles 0.3 microns and also reduce fumes, such as NH3 and CH3CHO.
Power consumption and noise
The Coway AP-1512HHS has an 80-watt power consumption with a noise level range from 24.4 dB to 53.8 dB, which could be considered a quiet operation. The timer feature this air purifier offers, allows it to run for 1, 4, or 8 hours before automatically turning off.
Customer service
Coway is a company you can trust as their number one priority are their customers. If anyone experiences any problems with the air purifier, Coway has a very helpful FAQ informational page that can be of service to you. Aside from that, you can also contact them via phone or email for any inquiries or problems you may encounter. Lastly, Coway ships for free to anywhere in the United States and Puerto Rico.
What We Like About Coway Airmega AP-1512HHS Air Purifier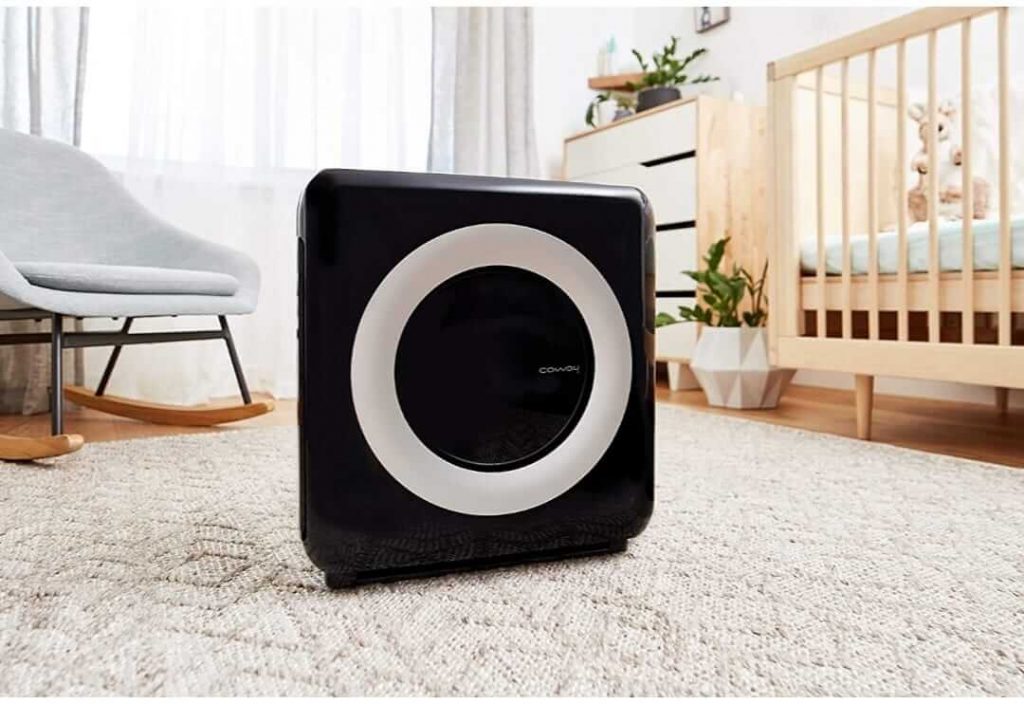 It can accommodate room sizes up to 325 square feet
The Coway AP-1512HHS filters reduce up to 99.97% of air particles
Comes with a permanent and washable pre-filter used to catch larger particles
It reduces fumes such as NH3 and CH3CHO
Has its own app: Coway IoCare mobile app can adjust many settings from your phone
Equipped with a bright-colored led button that alerts you of the air quality in your home
Three manual fan speeds including eco mode
What We Don't Like About Coway Airmega AP-1512HHS Air Purifier
The air purifier can be loud if you set it at the highest level
The app only connects via 2.4Ghz connection
Coway Airmega AP-1512HHS Air Purifier: A Buyer's Guide
Coway's purpose was to make an air purifier that would do its job without adding extra unnecessary parts that would make the device not only heavy but also useless. This is why they built an efficient and easy-to-use appliance for their customers. The Coway AP-1512HHS is lightweight, efficient, healthy, user-friendly, quiet, and eco-friendly.
However, the "quiet operation" is only as long as you don't crank it up to the highest level; the sound may disturbing if you were expecting a completely quiet device. Customers have claimed that when the device is set to auto or eco mode, it is quiet. Bear in mind that this weakness is generally very common in all air purifiers.
Who is the Coway Airmega AP-1512HHS Air Purifier for?
The Coway Airmega AP-1512HHS air purifier is for anyone whose top priority is to have healthy air quality in their home. It can also be very helpful for people who smoke, as the air purifier can even clear the air of cigarette smoke. The big led light indicating the air quality can really be useful to know in what shape the air around you is.
Coway Airmega AP-1512HHS Air Purifier Alternatives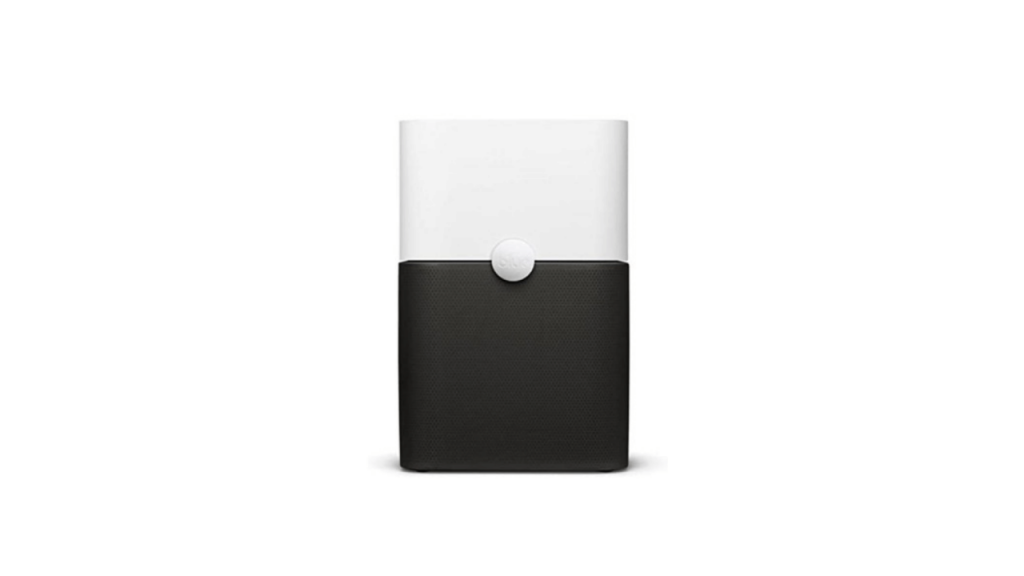 If you have a larger room space and need the air to be as healthy and pure as possible, then the Blueair Blue Pure 211+ Air Purifier is the perfect choice for you. It removes 99% of the unwanted particles, such as viruses, pollen, dust, and pet dander. On top of that, it has a very sleek Swedish design that adds to the beauty of the room and environment without looking intimidating. In addition, this device is as quiet as it can be, you won't even notice it's on.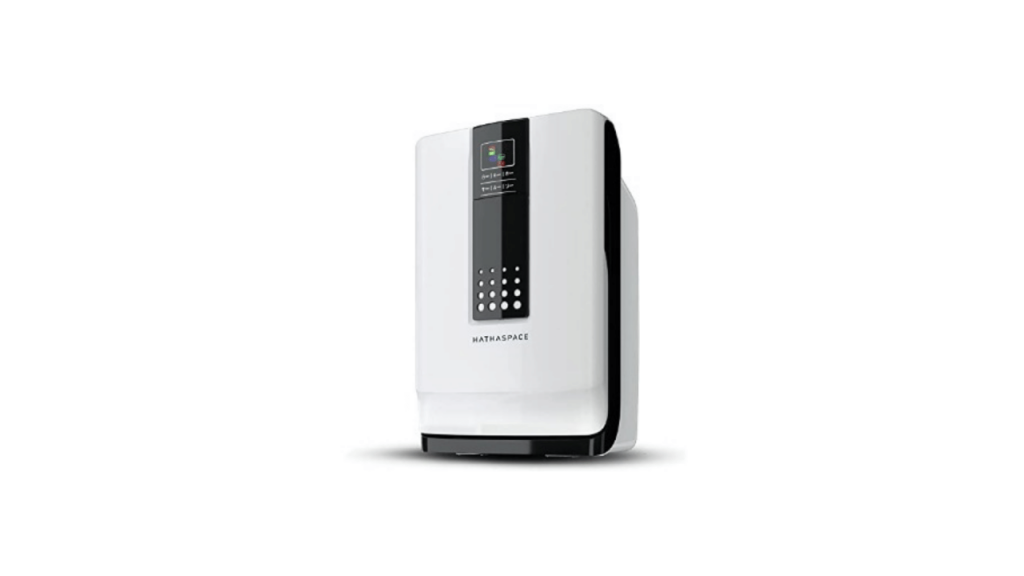 If you are looking for a more compact and efficient air purifier, the HATHASPACE Smart Air Purifier is the one for you. Equipped with the well-known and praised HEPA filters that catch particles down to 0.3 microns, this device is already a favorite in many, many families. One thing that sets this device apart is its odor elimination ability. It also comes with multiple modes and settings that make this device super easy to use and manage.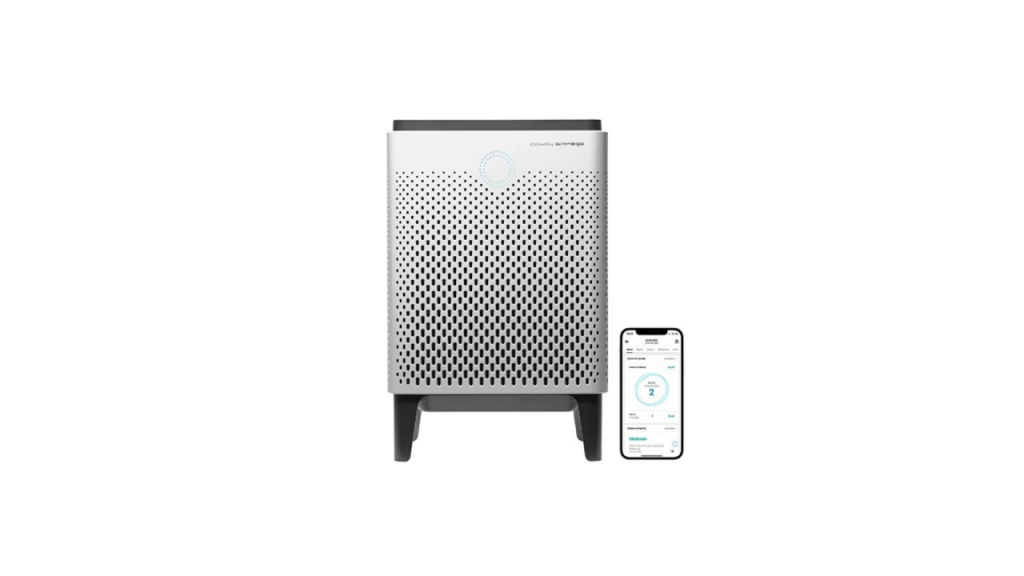 Another awesome choice for large rooms and spaces is the Coway Airmega 400S Air Purifier. This amazing piece of technology is the perfect choice for rooms up to 1,560 square feet, where it has the capacity to clean the air inside at least 2 times per hour. It is also equipped with HEPA filters. Due to its many settings and modes, this device can be as quiet as a whisper and louder when in higher settings. It comes in a couple of different colors and some are Wifi controlled.
The Bottom Line
The need to have an air purifier these days is not even a question considering the high rates of pollution we are exposed to nowadays. The Coway Airmega AP-1512HHS has proven to be the perfect option for those who want to enjoy better air quality in their bedroom before they sleep or in their living space. In addition, their beautiful and simple design will just naturally blend in any type of home.