We take a new approach when it comes to product reviews in order to give you the best of what's most appropriate for your lifestyle: We test products in our own home environment.
A lot of companies and advertisements make it so that we think things can perform better than they really do, but we prefer to be open and honest by letting you know exactly how these products work in real life. We think this is much more important than endorsing companies based on bias. Sometimes you will like our reviews and sometimes you won't – that's okay! This is why we strive to make them as unbiased as possible and explain why each product works the way it does using comparisons with similar ones we've tried in the past.
1. We buy the appliances with our own money
Why are so many online reviews 100% positive? It's simply because they get sent to the reviewer by the publisher or manufacturer. We understand that accepting these offers (to review a product) may seem generous, and it is, but we believe that you readers deserve an honest opinion – not just our own – without endorsement. That is why we don't accept these kinds of offers to review products in exchange for a review. Instead, we chose to buy each and every product we review with our own money.
2. We track performance over time
We don't just take manufacturers at their word, we test performance and electricity usage using our own equipment to ensure quality. We use each of the appliances we review in our homes over a long period of time, and employ tools to track performance over time.
3. We are happy to say something is bad
Another reason why most reviews you'll read are 100% positive is that the reviews are written by affiliates. When affiliate marketers write for two websites then one of them will generally benefit from more traffic and sales, due to which they want to earn more. This can create a conflict of interest in reviews because affiliate marketers may not be honest about a product's quality and I must say this is very disappointing.
4. We want to uncover the best value for money
When buying new appliances you need to be sure you're getting value for your money. It's easy with sites like our own for you to compare different options and work out which one might be right for your specific needs depending on where it would be used most regularly.
5. We lookout for fake reviews
If a new product appears to be praised everywhere we look, it's more than likely that fake review activity is occurring.
We have built our process on top of algorithms that help us identify the presence of fake review activity, so we can account for this as part of our analysis. If you ever click on a link on Home Air Authority to buy a product we recommended, you won't land on a fake listing.
What do our product tests involve?
We read consumer news to keep up-to-date on the latest appliances hitting the market. We also look at consumer reviews to identify common faults and areas for improvement, as well as what stands out more generally as something customers really want us to improve! Once we've outlined some important aspects (the "things most customers want improved"), we go ahead and get one of each appliance so that we can conduct tests in our own home.
Our content cycle begins with a team of experts providing deep analysis on what will resonate best with our audience. From there, the editorial team dissects that data and collectively come up with topics Home Air Authority readership will find valuable.
The editorial team decides on the headline, framing, and publication date for each article, which is then compared to our annual editorial calendar to ensure timely publication for events and holidays.
The articles are then assigned to our team of writers, all of whom are experienced, knowledgeable, and professional experts in the industry.
The editorial team works closely with authors to ensure insight (including expert commentary) is properly sourced and attributed. If the article discusses specific products, the editorial team works with each author to ensure the items chosen have great reviews and are widely seen as products people want to read about.
When the author completes their work, all articles go through a 3-step editorial process to ensure tone, formatting, and visual assets adhere to our guidelines. The editorial staff then schedules the article for publication.
Who are the people behind Home Air Authority?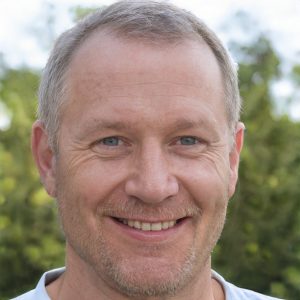 Adam Patterson is our resident gadget geek. Adam is responsible for our latest review of products, giving them the Home Air Authority stamp of approval. Adam is also a man on the frontline, keeping an eye on consumer trends to identify the best up-and-coming gadgets for review. Adam has a passion for music, and he composes and records at home in his spare time.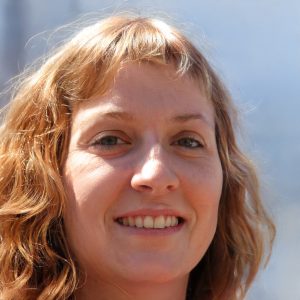 Rosanna is our expert in reviewing air purifiers and dehumidifiers. She's leading the effort to find the best products on the market, making her apartment a de facto "Home Air Authority" lab—where she pits these items against the challenges faced by those living in big cities that collect so much dust consistently. Rosanna loves digging through record shops and has become an expert in that field as well. In her idle time, she goes to the shops near her and spends hours around them.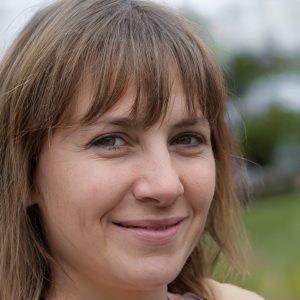 Nora has been writing about air purifiers for longer than she cares to admit and only realized it was that long when we asked her to describe herself. She is a great fan of home technology, which makes her the ideal person to test our air purifiers and ensure they live up to expectations—especially in situations such as these!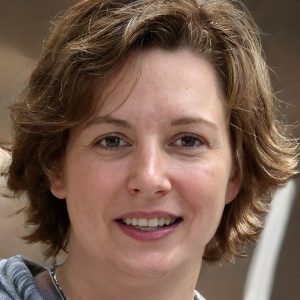 Maggie is a true air quality aficionado. Ever since she was a kid, she's always had a deep love for the outdoors. But upon enrolling at the university, Maggie discovered her home state of Maryland was affected by tobacco smoke from California. And that's how it all began with our company's belief that cleaning the air in your home or office should be effortless.