As air purifiers become more widespread, they also become more efficient and essential devices. One of these efficient air purifiers specialized for medical use that has gained attention is the Molekule air purifier. This air purifier stands out as an effective, advanced and practical solution that helps create a clean, healthy and safe environment for you and your family.
If you're interested in purchasing this air purifier, read our comprehensive Molekule air purifier review to learn all there is to know about this product.
Molekule Air Purifier Overview
This air purifier is packed with the latest purification technologies, such as Molekule's PECO proprietary filter technology, which breaks down pollutants like allergens and viruses. In addition, it also features a modern sensor that, through its app, gives you information about the air quality inside your home. Finally, all of the device's medical benefits e are approved by the Food and Drugs Administration (FDA) of the United States of America, which gives you an extra assurance of the device's efficiency.
Molekule Air Purifier: Key Features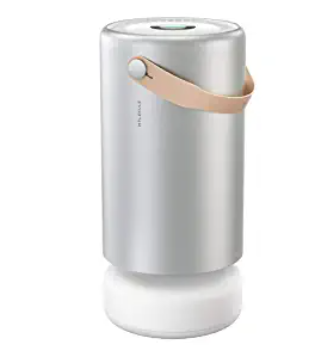 Molekule air purifier has a number of advantages that have helped it become a favorite for many, and we'll go through them one by one.
Superior air filtration
The main and the most important feature of Molekule Air Pro is its superior air filtration capability. This capability works through a four-stage process that begins with the air intake, which is realized at a 360-degree angle to make sure that all the air around the room is collected.
Secondly, the collected air passes through the filter, which captures all the particles and collects or traps them. After this stage, the air goes through the PECO process, which destroys viruses and bacteria, after which, finally, the purified air is redistributed in the room.
This superior process enables the air in your room to be completely purified from allergens, viruses, bacteria, and airborne pollutants, with a clean air delivery rate (CADR) capable of environments up to 1000 square feet large.
Easy setup
Besides its effective air purifying, the device is also very practical and easy to set up. The device weighs only 23 lbs and is easy to carry and move around. When you receive your Molekule Air Pro package, you should separate your purifier and filter.
The first thing you have to do is unwrap the purifier and place it on the ground. Then, you should push down on its center core, automatically moving up. After removing the center core, you remove your filter and unwrap it from its plastic wrapper; then, place it back inside. Further, after aligning the lines correctly, you push down the core and turn clockwise until it locks in. Finally, you plug the device's cord into the power outlet, and you're good to go.
Wifi-enabled
After setting up the device, the first thing you should probably do is download the Molekule app in order to be able to control the device via Wi-Fi. This key feature makes your life much easier by allowing you to remotely control the device and monitor the air quality inside your home.
What We Like and Don't Like About Molekule Air Purifier
Like all other products out there, the Molekule air pro, besides having a great number of benefits and advantages, also has its disadvantages and shortcomings. Let's take a look at what we think are some of this product's most important advantages and disadvantages.
What We Like
Superior effectiveness against allergens and microbes
Compact and easy to set up
Remotely controllable through Wi-Fi
Includes sensors that measure air particles
What We Don't Like
Doesn't eliminate odors
Makes loud noises when used in large rooms
Molekule Air Purifier: A Buyer's Guide
If you're considering buying a Molekule air purifier, here are some things you might want to consider when making your decision.
Who Is Molekule Air Purifier For?
Molekule air purifier is a device that aims to create a safe and healthy living environment for people with allergies and other air-related health problems.
Since Molekule is first and foremost meant for medical use, using it for businesses and environments with industrial airborne pollutants is not encouraged. Also, the effective device area of 1000 square feet implies that the device is meant for personal home use and not for larger environments.
However, if you're looking for an effective air purifier that removes allergens and bacteria from your apartment, Molekule is the right product for you. This FDA-approved device will make sure not to leave any disturbances for your sinuses inside of your home and create a safe and healthy space for you.
Molekule Air Purifier Alternatives
If, after reading all the information about Molekule's air purifier, you didn't find it suitable, here are some alternatives which may suit your requirements.
Alen BreatheSmart Classic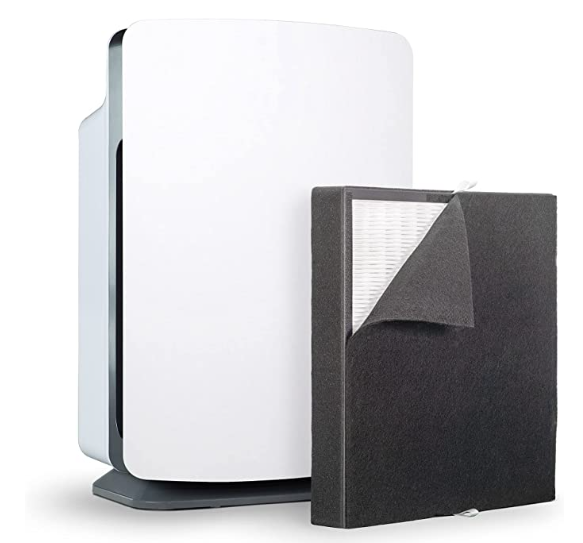 A great all-around purifier, the Alen BreatheSmart classic, offers a very elaborate, several-stage purification method that leaves nothing harmful remaining in your home's air.
This purifier combines a pure filter that helps relieve allergy and asthma symptoms and a HEPA filter that deals with other remaining bacteria, viruses, or other airborne pollutants. In addition to its highly efficient purification process, this device also features an air quality sensor to monitor your home's level of air purity.
Blueair is a well-known air purifier that serves as an affordable and compact solution. This air purifier features a three-stage filtration system that includes a pre-filter, a particle filter, and a carbon filter.
Because of this filtration system, the device is capable of eliminating not only allergens but also odors and pet pollutants. In addition to its purifying effectiveness, the device is also energy-effective, with a consumption rate of 31 to 60 kWh and a low operational sound of 31 decibels.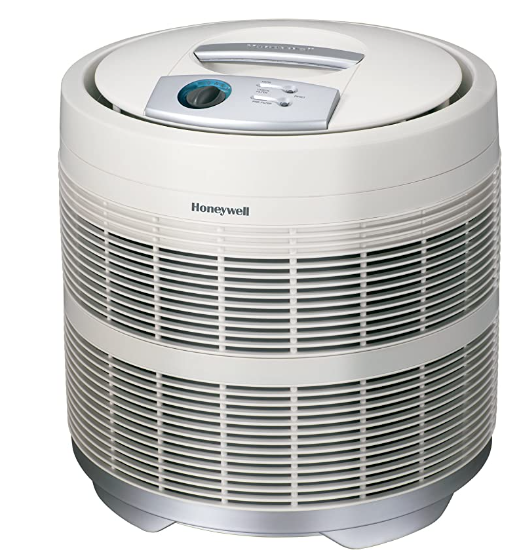 Another top-notch medical air purifier is the Honeywell 50250-S. This HEPA-run air purifier is recommended by allergists for its ability to eliminate allergens and bacteria from the air through its highly effective Honeywell HEPA filter. The device is also very powerful, with a clean air delivery rate (CADR) of 5 times per hour in a 465 square feet area, ensuring a sustained state of clean air.
The Bottom Line
Products like Molekule air purifiers are of great importance for many people around the world, and they offer a great service. If you believe you need an improvement in the air quality you're breathing in your home, you should look into this product and be amazed at its contribution to your health.