Waking up with a stuffy nose and a headache early in the morning is undoubtedly not an excellent start to the day. You think that maybe opening up the window will get some fresh air in, but all the spring pollen gets in, and you sneeze every time you enter the bedroom. Why is this happening?
Calming down your breathing troubles and allergy symptoms is relatively easy. Buying and using the Medify MA-25 air purifier is one of the first steps you should take, as a clean, dust-free, and pollen-free house is a must for people going through these issues. You're probably wondering how an air purifier will fix such a big problem? Today we'll be going over all the features and functionalities of Medify MA-25 to understand this product better.
Medify MA-25 Air Purifier Overview
Medify has been active in researching and innovating products that help against air pollution and its side effects: death, sicknesses, and respiratory issues. They've made plenty of air purifiers, and they're all great, with Medify MA-25 being their next step in overcoming these obstacles. It does a remarkably good job cleaning bedrooms, offices, living rooms, and corridors.
We wholeheartedly recommend buying one and keeping it on until you see the magnificent results of a dust-free, pollen-free, and irritant-free home. 
Medify MA-25 Air Purifier: Key Features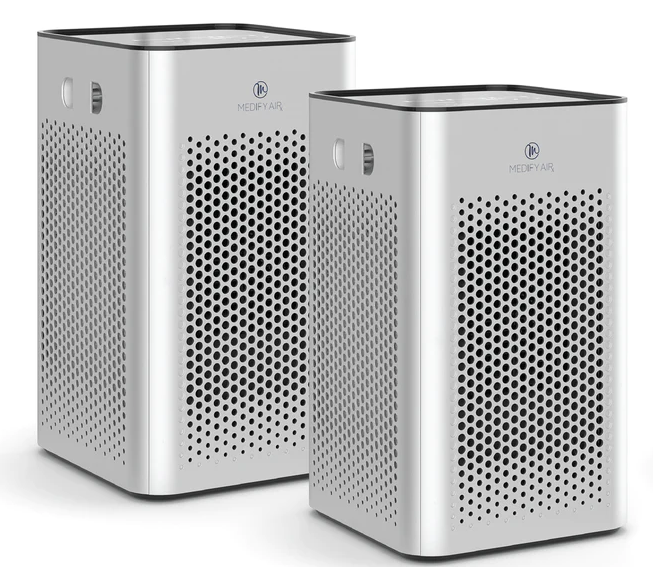 Medify built the MA-25 to be a compact air purifier that feels like it belongs anywhere the users need it, with an exceptional look and convenient control panel. Although small, MA-25 follows the footsteps of some of the most effective air purifiers available, cleaning considerably large rooms using three types of filters and implementing some of the newest technologies. With numerous energy and environmental certifications, coupled with unique characteristics, the MA-25 is one-of-a-kind when it comes to practical air purifiers. Below we'll be going over some of these characteristics that differentiate MA-25 from the competition.
Medify MA-25 design and size
MA-25 has an excellent modern design that complements any room you put it in. With 13.5 inches in height and 8 inches in width, the purifier is relatively small and can fit on your tabletop, dresser, and nightstand easily. With a weight of 13 pounds, it can also be moved from room to room effortlessly.
Medify MA-25 has unique dual side air intakes and front air outflows, with the unfiltered air coming in through the sides and going out filtered from the front. It comes in white, black, or silver.
Medify MA-25 control panel
The control panel of MA-25 is placed at the top of the body, covered in scratch-resistant tempered glass. It makes the design seem more premium while allowing easy control access. These controls include Child Lock, On/Off options, Timer, and Dimmer.
Medify MA-25 filters
Medify MA-25 comes with three layers of filters to keep your living quarters as clean as possible.
The Pre-Filter traps larger pollutants, such as hair, fur, and large dust, to cover and protect the primary inner filter.
The True HEPA Filter captures 99.9% of all air particles, such as dust, pollen, mold, viruses, and allergens.
The third layer is an Activated Filter that uses carbon pellets to remove toxins and odors from the air around you.
Medify MA-25 coverage area
Medify MA-25 has a coverage area of 500 square feet, which it fully cleans in 30 minutes. As such, you'll be able to use it in pretty much whatever room you please and get the desired results. MA-25's Clean Air Delivery Rate (CADR) is estimated to be 230.
Medify MA-25 noise level
With three different fan speeds, the MA-25 goes up to 35dB on the lowest and 52 dB on the highest. The lowest speed will definitely allow you to sleep peacefully during the night, as 35dB is almost as quiet as a library. The highest speed is still pretty quiet compared to other air purifiers in the market that have the same fan power.
Medify MA-25 power consumption
Medify MA-25 is Energy Star certified, meaning it saves money and generates few greenhouse gasses. It only consumes 28 Watts of energy at the highest fan speed. Knowing that air purifiers have to be used for longer times to be as effective as possible, such a product will keep your bills low and your house clean.
Medify MA-25 certification
Besides being Energy Star certified, the Medify MA-25 is also California Air Resources Board (CARB) and Energy Testing Lab (ETL) certified. A CARB certification means that the product limits ozone emissions and keeps indoor air as safe as possible. An ETL certification signifies that the product has been tested and has reached the set of safety standards.
Medify MA-25 additional features
Some additional features of MA-25 are:
Ease of maneuverability
Ease of use
Easy to clean
Sleep mode available
What We Like About Medify MA-25 Air Purifier
Great child-lock feature
Effective in calming down allergy symptoms
It helps reduce asthma and other breathing problems
Very quiet and unnoticeable
Nice timer functionalities
The immediate and significant difference
Beautiful and sleek design
What We Don't Like About Medify MA-25 Air Purifier
Filter replacement cost is relatively high
It needs an air quality indicator
Medify MA-25 Air Purifier: A Buyer's Guide
The Medify MA-25 is one of the best cleaners available on the market. It's compact in size and weight for effortless carrying; however, it is still powerful enough to clean large rooms.
It's got three layers of filters for all types of air pollutants, from large ones to minuscule ones, offering complete protection and freshness. They provide useful functionalities like child lock, timers, and dimmers for an immersive user experience.
However, as mentioned above, the product needs an air quality sensor and the option to turn the blinking entirely off.
Who is the Medify MA-25 Air Purifier for?
The Medify MA-25 is as great for people living in houses as it is for those living in apartments. It comes with functionalities for worried couples with kids, people away from home during the day who need clean air when they come back, and those who want a quiet purifier as they sleep. It can be placed in bedrooms, offices, classrooms, and hospitals.
Most importantly, the MA-25 purifier is for those with allergies to dust or pollen and those with other breathing issues. 
Medify MA-25 Air Purifier Maintenance Tips
When it is time to replace filters, a red light will show up on the control panel. This is usually done after 2,500 hours or four months of use and costs $45 per filter. After installing it, you have to hold down the dimmer button for 3 seconds, and then the filter replacement timer is reset.
Another vital part of maintaining the MA-25 is occasionally cleaning the HEPA filter; you can find the instructions here.
Medify MA-25 Air Purifier Alternatives
If you're not satisfied with MA-25 for whatever reason, we've listed some of the best alternatives below.
Levoit H13 True HEPA Filter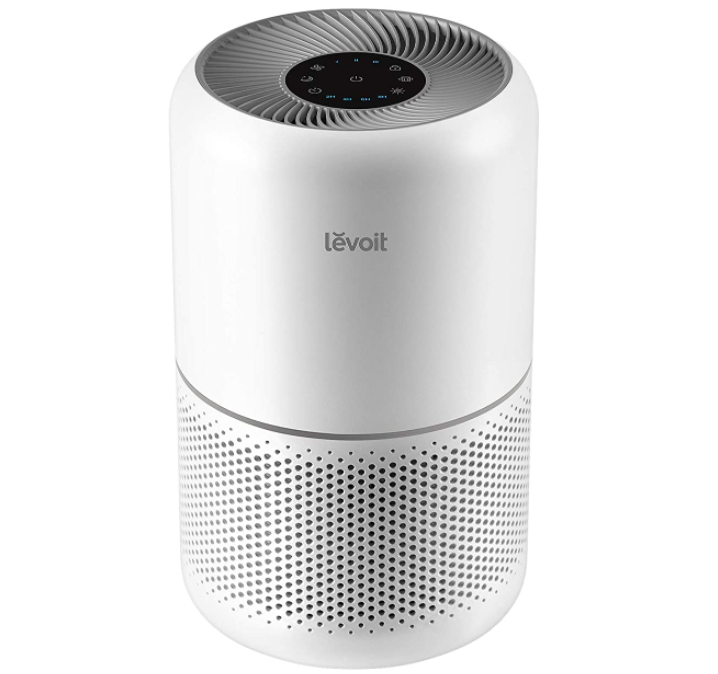 The Levoit H13 is a great air purifier with 360 degrees of air intake, powerful motors, and a coverage area of 500 square feet. It can be equipped with filters such as the Smoke Remover, Toxin Absorber, and the Pet Allergy Filter, all putting in work to keep your living quarters or your office as clean as possible.
Other features of the H13 purifier include:
Ease of use
Magnificent scent
Sleep mode function
Timer function
Sleep quality improvement
Low noise levels
Blueair Blue Pure 211+ Air Purifier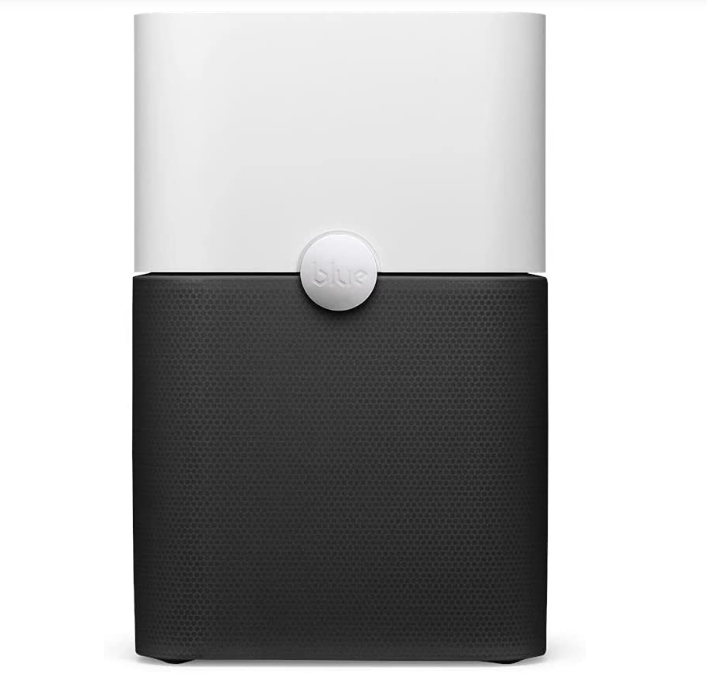 The Blueair Blue Pure 211+ is another excellent alternative to Medify MA-25, with its two washable pre-filters and quiet speed settings. Using Swedish filter technology on carbon filters, it eliminates odors from pets, smoking, cooking, or wildfires. Blue Pure's design is minimalist and modern, making it a great fit for any corner of the house or office you intend on using it.
Features that make Blue Pure 211+ so good are:
Easy to clean
Energy efficiency
Noise level
Maneuverability
Sheerness
Value for money
Hamilton Beach TrueAir Air Purifier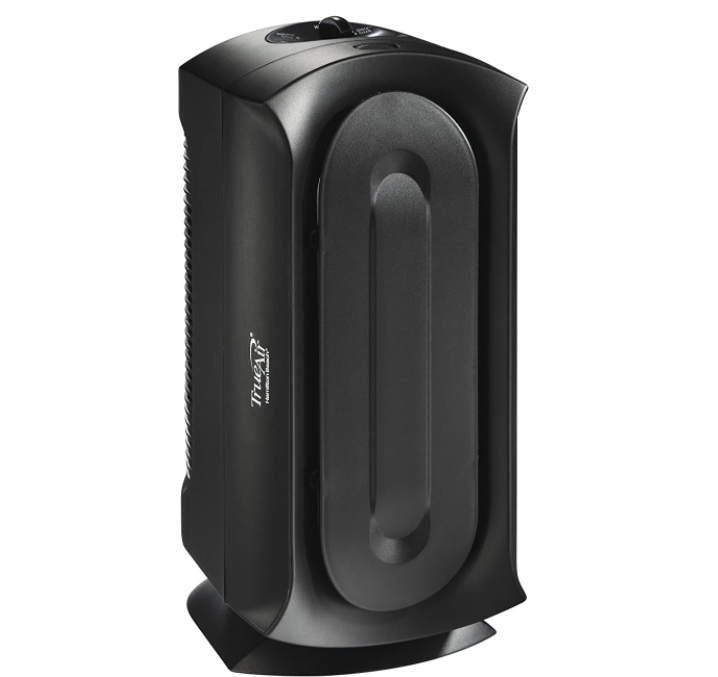 If you want a compact and stylish air purifier, look no further. The Hamilton Beach TrueAir comes with a permanent HEPA filter and versatile positioning (horizontal or vertical). Encasing a coverage area of 160 square feet, the air purifier's three-speed settings clean the air of dust, pollen, and allergens efficiently.
Other features of the Hamilton Beach TrueAir are:
Easy to assemble
Great for small spaces
Durable
Versatile
Low noise level
Eliminates odors.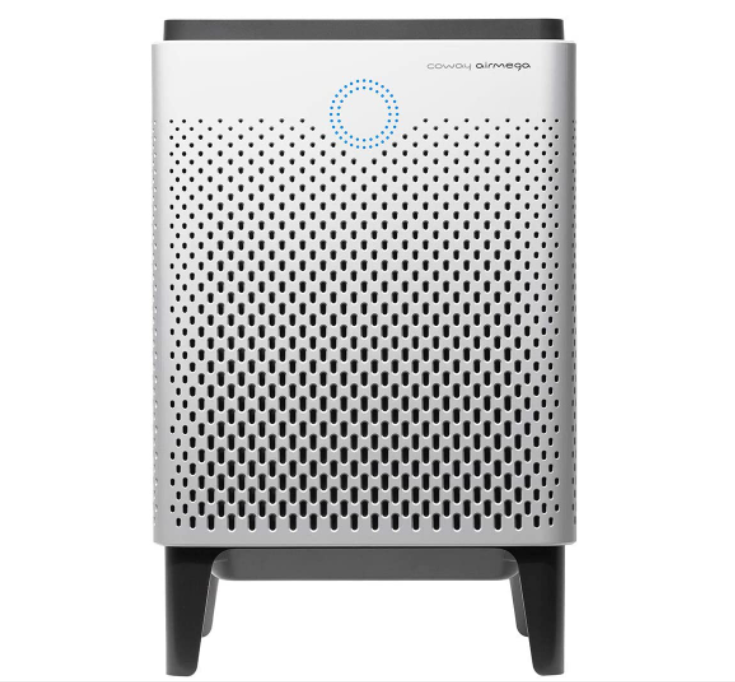 A smart air purifier is quite helpful in eliminating air pollutants and helping you experience a cleaner, dust-free house. The Coway Airmega 400 does all that and more, with its air quality sensors and automatically-adjustable fan speeds depending on the quality of the air inside the room. Additionally, it has five different fan modes, with the lowest one being almost entirely silent. Coway is made for large spaces; its coverage area is 1560 square feet.
Some of the best features of Coway Airmega 400 are:
Easy to clean
Easy to use
Sleep mode
Low noise level
Great value for money
Remote control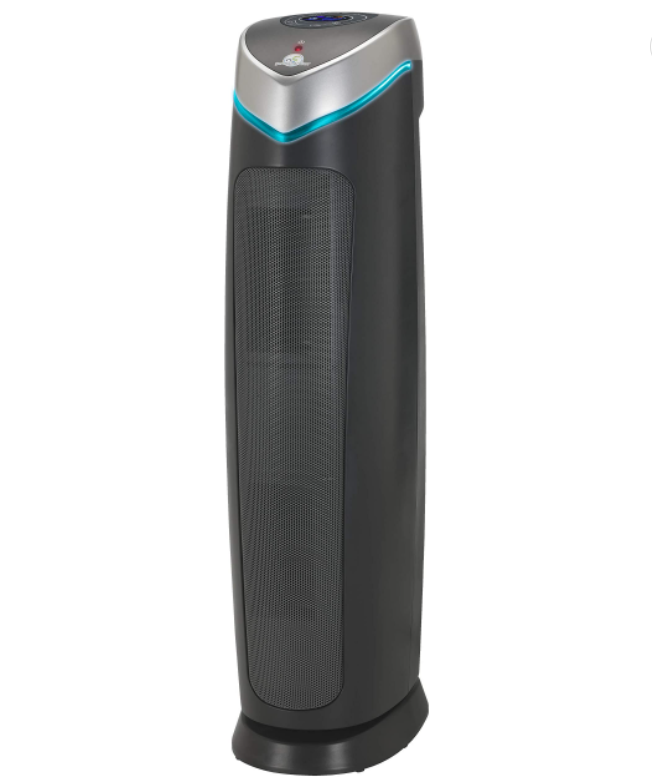 The GermGuardian comes with a HEPA filter, a Pet Pure Filter, a UV-C light, and a Pre-Filter. All of these work together to bring clean and fresh air indoors, gathering and trapping hair, fur, dust, pollens, viruses, and allergens. The extra activated charcoal filter works hard to remove all odors from its surrounding area, especially those of pets, smoke, food, etc.
GermGuardian has plenty of features and functionalities, some of those being:
Ease of use
Maneuverability
Timer function
Easy to clean
Freshness
Low noise level
If you want to learn more about this amazing air purifier, you can read our in-depth review by clicking here.
The Final Verdict
Nothing compares to a bedroom, living room, or office that smells nice and feels fresh. With Medify MA-25, you'll achieve the clean air you've always wanted, with extra functions and benefits on the side.
We're confident that MA-25 will do the job amazingly well; however, we're also certain that the alternatives provided at the end of the article will most likely work just as efficiently. No matter which one you land on, it's an investment that will eventually pay off as you feel better and better with each passing day.